10 Key Expenses to Consider When Starting a Payment Processing Company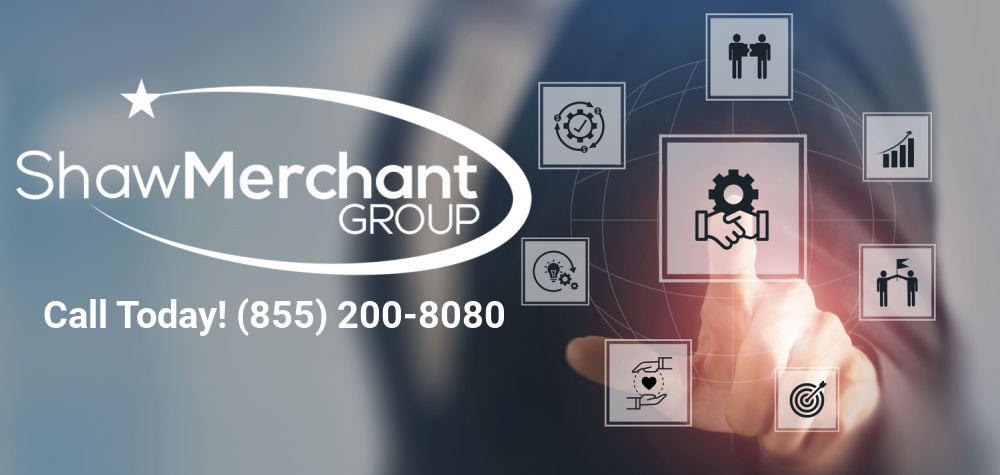 Starting a payment processing company is an exciting venture, but it's crucial to have a solid understanding of the expenses involved before diving in headfirst. In this blog post, we will walk you through the ten key expenses that you must consider when embarking on this journey. From setting up a secure infrastructure and obtaining necessary licenses to hiring a competent team and implementing cutting-edge technology, there are several crucial costs to factor into your budget. By confidently addressing these expenses upfront, you can establish a strong foundation for your payment processing company and pave the way for long-term success in this rapidly evolving industry. So, let's delve into the essential financial aspects that will shape your path to becoming a prominent player in the payment processing space.
Merchant Services Agent: An Overview
A Merchant Services Agent is a highly skilled professional who confidently specializes in assisting businesses to effortlessly accept payments from their customers. With their expertise, they can effectively provide an extensive array of services that cater to the unique needs of each business, ensuring seamless payment transactions. These services encompass setting up secure and reliable payment gateways, efficiently processing payments, and offering valuable advice on the most optimal payment methods for businesses. Given the pivotal role they play in enabling smooth financial operations, it is natural for one to wonder, "Can you make money with merchant services?" The unequivocal answer is yes! As a Merchant Services Agent, not only do you acquire the opportunity to gain substantial monetary benefits through commissions and fees, but you also contribute to the success and growth of businesses by facilitating their revenue collection processes. Rest assured, when it comes to the lucrative field of merchant services, there is ample potential for financial gain in a satisfying and confidence-inspiring career.
A Merchant Services Agent plays a crucial role in the success of a business by offering a range of valuable services. Depending on the specific requirements of the business, these agents can provide reporting and analytic tools, enabling effective monitoring and tracking of customer transactions. This information is instrumental in making informed business decisions and improving overall efficiency. Furthermore, some agents go above and beyond by offering additional support such as fraud prevention and dispute resolution services. As a result, businesses can confidently rely on these agents to ensure secure and reliable payment processing. Moreover, for those considering becoming a Merchant Services Agent, it is understandable to wonder about the earning potential. The good news is that this profession offers lucrative opportunities and the ability to earn substantial income by selling merchant services. With an ever-growing market and the potential to tap into a wide range of businesses, this industry holds great promise for individuals looking to maximize their financial success.
However, the role of a Merchant Services Agent goes beyond just providing access to the latest technologies and offering personalized advice. By partnering with a white label payment gateway, these agents can offer businesses an all-in-one solution that ensures secure, efficient, and compliant transactions. This not only helps businesses maximize their revenue but also gives them peace of mind knowing that their customers' payment information is protected. With a confident tone, Merchant Services Agents can confidently assure businesses that they have the expertise and tools to streamline payment processes, navigate through complex regulations, and ultimately drive success in the ever-evolving world of commerce.
Understanding Payment Processing Fees
A merchant services agent plays a crucial role in facilitating card payments for businesses, thereby enabling smooth payment processing. Payment processing fees are the costs incurred by businesses when they utilize the services of a merchant services provider to handle card transactions. These fees cover various aspects such as technology infrastructure, security measures, and customer support. By partnering with a reliable merchant services agent program, businesses can secure competitive rates and receive exceptional service in managing their card payments. This collaboration ensures that businesses can focus on their core operations while confidently entrusting the payment processing responsibilities to seasoned professionals.
Thereafter, it becomes evident that the role of a merchant services agent is vital in guiding businesses towards maximizing their profits through effective payment processing. By comprehending and evaluating the various fees associated with payment processing, merchants are empowered to make informed decisions and select the merchant services provider that suits their specific requirements. This understanding not only enables businesses to identify the most cost-effective solutions but also ensures that they are able to capitalize on all available opportunities to generate revenue. Additionally, the knowledge gained about fees related to credit card machines can further enhance the earning potential of businesses as they explore all avenues to optimize their payment processing systems. In conclusion, having a thorough grasp of payment processing fees and the role of a merchant services agent is crucial for businesses aiming to boost profitability and capitalize on the benefits offered by credit card machines.
Setting Your Fees and Costs
When it comes to setting your fees and costs as a merchant services agent, confidently remember that you are the one running your own business. Your success relies heavily on the crucial aspect of charging reasonable fees and costs. As a merchant services agent, you might often wonder, "how much money can I make selling merchant services?" However, by approaching this question confidently and with a strategic mindset, you can navigate the realm of merchant services with ease. By carefully considering the value you provide to your clients, along with market trends and competitor pricing, you can determine the appropriate fees and costs that align with both your financial goals and the needs of your customers. Remember, as a business owner, your success lies in offering competitive yet reasonable rates, ensuring that your clients receive top-notch services while allowing you to achieve your desired income levels. Embrace your role as a confident merchant services agent and set your fees and costs accordingly to pave the way for your remarkable business journey.
In the world of merchant services agents, it is crucial to have a solid understanding of your competitors' pricing for the same services. This knowledge enables you to stay competitive and ensures that your rates accurately reflect the value of the services you provide. By conducting thorough research on the merchant services agent program, you can confidently determine the optimal pricing strategy for your business. Being aware of what others are charging allows you to position yourself strategically in the market, offering a compelling value proposition that attracts customers and generates maximum revenue. Embracing this confident approach will empower you to make informed decisions, effectively differentiate yourself from competitors, and ultimately thrive in the dynamic landscape of merchant services.
Additionally, as a merchant services agent, it is crucial to recognize the significance of selling point of sale systems in today's market. While customers continue to prioritize value over price, they also seek seamless transactions and exceptional experiences. By considering factors such as customer service, convenience, and overall experience when setting fees and costs, you can position yourself as a reliable and trustworthy agent. Offering top-notch point of sale systems as a selling point not only fulfills customers' needs but also showcases your expertise and commitment to meeting their demands. Embracing this approach with confidence will undoubtedly set you apart from the competition and contribute to the long-term success of your merchant services business.
Ensure You are Meeting Regulations and Compliance Requirements
As a merchant services agent, staying informed about the ever-changing regulations and compliance requirements is absolutely crucial in order to guarantee that your business is operating within the boundaries of the law. This level of awareness ensures that you can confidently provide top-notch services to your clients while maintaining their trust and loyalty. Moreover, by staying up to date with these regulations, you can also effectively address any potential challenges that may arise, and proactively adapt to any new industry standards. With this comprehensive understanding of the merchant services landscape, you will have the confidence to answer questions such as "how much money can I make selling merchant services", and deliver accurate and reliable information to prospects. Operating as a merchant services agent will not only allow you to offer valuable solutions to businesses, but also provide you with the opportunity to maximize your earning potential in this thriving industry.
To successfully navigate the ever-evolving world of merchant services as an agent, it is imperative to implement proactive strategies that allow you to stay ahead. This includes effectively identifying when new regulations or compliance requirements are implemented and understanding their impact on your day-to-day operations. By staying informed and knowledgeable about these changes, you can effectively address any potential challenges or obstacles that may arise. In order to thrive in the payment processing industry, it is essential to have a solid grasp on how to get involved. By focusing on acquiring the necessary skills, knowledge, and expertise, you can confidently position yourself in this competitive field. Combining this with proactive strategies for staying updated on ever-changing regulations will allow you to excel as a merchant services agent and ensure your success in the industry.
All in all, staying informed about government regulations and compliance requirements is crucial for the success of a merchant services agent in the payment processing industry. It is essential to regularly check government resources for updates on regulations, laws, and compliance requirements that may impact your business. By doing so, you can not only ensure your own compliance but also educate yourself on these changes to effectively guide your clients and keep them compliant as well. This level of dedication and knowledge is necessary to confidently navigate the ever-evolving landscape of the payment processing industry. Furthermore, it is important to address the financial aspect of starting a payment processing company. While specific costs may vary, it is crucial to thoroughly research and understand how much it will cost to start a payment processing company. By considering factors such as licensing fees, technology investments, marketing expenses, and ongoing operational costs, you can confidently plan and budget for the financial requirements of your venture. Ultimately, by staying well-informed and understanding the financial commitments, you can establish a strong foundation for your merchant services agent business and position yourself for long-term success in this competitive industry.
Final Say
In conclusion, starting a payment processing company requires careful planning and consideration of various expenses to ensure a strong foundation for long-term success. By confidently addressing the key financial aspects, such as setting up infrastructure, obtaining licenses, hiring a competent team, and implementing cutting-edge technology, you can position yourself as a prominent player in this rapidly evolving industry. With a solid understanding of the costs involved and a well-thought-out budget, you can confidently embark on this journey and establish yourself as a trusted and reliable payment processor in the market.
---
Have Questions?
Contact Shaw Merchant Group at (855) 200-8080